Restricted access to your property?
Our domestic step lift solutions provide both wheelchair and pedestrian access to your doorway. This small domestic step lift is simple to use, can be installed internally or externally, with easy convenient controls and a shallow approach ramp. Available in a range of solutions, designed around your needs and living space. The ultimate in low rise lifting solutions.
SP range - Low Rise Step Lift
This compact step lift option is available for ideally suited for limited spaces and provides wheelchair users easy access where difficulties exist due to a change in levels in the presence of one or two steps.
Travel up to half a metre (500mm)
5 year anti-corrosion warranty
Compact and space conscious design
Bridging Step Option
Emergency battery lowering facility
Upper level gate option
Safe Working Load (SWL) 300kgs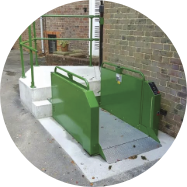 Design
The SP is designed to accommodate wheelchair users and mobility scooters. With the bridging system option configured, it can also be used as a set of steps.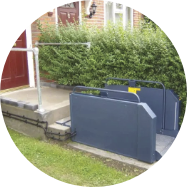 No Ramp Required
Using a ramp can sometimes be an uphill struggle, but the SP makes a change in elevation easy to handle. An SP also takes up less space than a ramp solution.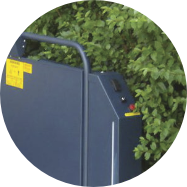 Control
It is simple to operate and offers large, internal push button controls. The SP, like many of our other lifts, offers unparalleled independence in and around the home.
Vertical Platform Lift (LR)
LR range - Low Rise Step Lift
The ultimate in low rise lifting solutions, the Wessex LR Range offers three stylish and robust domestic step lift solutions to suit a range of needs and spaces.
Travel up to 1m (1000mm)
Illuminated, easy to use internal controls
Shallow ramp for easy access
Safe working load (SWL) 300kg
High grade non-slip flooring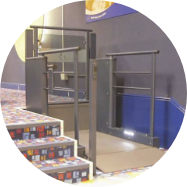 Design
Designed with coating and material choices that make it perfectly suited to tackling tough weather conditions.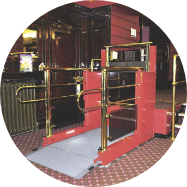 No Ramp Required
Using a ramp can sometimes be an uphill struggle. The LR has a maximum vertical rise of up to 1 metre (1000mm), making it an ideal alternative to a ramp, taking up far less space and effort to navigate.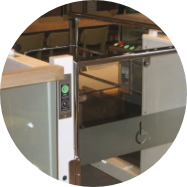 Control
With easy to use controls and effortless installation, the LR is perfect for public spaces where the lift is in frequent use.
ALL OF OUR STEP LIFTS ARE BACKED UP WITH
FREE HOME VISITS AND SURVEYS
Our team offer free of charge home visits and surveys to assess your requirements. While doing this, we're able to discuss the most suitable and cost-effective system for you.
Fill in your details or call us on 02392 379 111 to arrange a visit to your home
My stair lift with Grant from local council and arranged by them.
I cannot fault Liftech in any way very professional, lovely people and good job.
Everything was fantastic. The price, service and installation. I would highly recommend.
I contacted Liftech on the Monday asking I could have a straight stair lift installed as soon as possible. By Friday in the afternoon a stair lift was installed and ready for my return from hospital. I was offered a reconditioned stair lift which was the least expensive option and I gladly accepted, Liftech are simply the best!
The service we received from ordering to installation of a stair lift was one hundred percent and we could not have chosen a better company - they were first class.
Proudly serving customers throughout Hampshire, West Sussex and Dorset.