Unlimited Lifting Solutions designed around individual needs
Our range of ceiling track hoists provide safe and practical advantages for users and carers, eliminating the risk of back injury. Our range of products move smoothly and quietly, incorporating functions and features to maximise the comfort and security for both the user and caregiver.
Suitable for installation in private homes, care homes or medical locations, our ceiling track hoists are an easy way to move clients from one surface  area to another.
Easy way to transfer users between beds, chairs, wet room's & WC's.
Compact and light weight design
Hygienic and easy to clean
Simple to operate
Convenient hand control charging
Easy to use
Smooth and quiet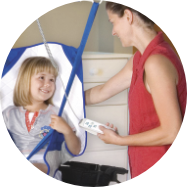 Safety
Very easy to use, providing safe working conditions and allowing the caregiver to remain close to the user throughout the entire lifting procedure.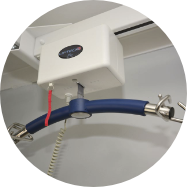 Design
Our ceiling track hoists are compact and light-weight, as well as a modern, elegant and hygienic design.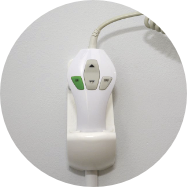 Control
Our hoists are simple to operate, move smoothly and quietly with easy hand control charging as standard.
ALL OF OUR CEILING TRACK HOIST SYSTEMS ARE BACKED UP WITH
FREE HOME VISITS AND SURVEYS
Our team offer free of charge home visits and surveys to assess your requirements. While doing this, we're able to discuss the most suitable and cost-effective system for you.
Fill in your details or call us on 02392 379 111 to arrange a visit to your home
My stair lift with Grant from local council and arranged by them.
I cannot fault Liftech in any way very professional, lovely people and good job.
Everything was fantastic. The price, service and installation. I would highly recommend.
I contacted Liftech on the Monday asking I could have a straight stair lift installed as soon as possible. By Friday in the afternoon a stair lift was installed and ready for my return from hospital. I was offered a reconditioned stair lift which was the least expensive option and I gladly accepted, Liftech are simply the best!
The service we received from ordering to installation of a stair lift was one hundred percent and we could not have chosen a better company - they were first class.
Proudly serving customers throughout Hampshire, West Sussex and Dorset.